OOD Mirror House At Cameron Ranch Glamping
OOD Mirror House At

Cameron Ranch Glamping
Welcome to our
ÖÖD Mirror House
and Mirror Sauna at Cameron Ranch Glamping, where unforgettable nature vacations come to life!
ÖÖD Mirror House is the newest addition to Cameron Ranch Glamping and there is nothing else like it! This breathtaking tiny home is the perfect glamping getaway that YOU deserve. Nestled on our expansive 11+ private acres in Coldspring, Texas, just an hour away from Houston, the ÖÖD Mirror House promises a serene retreat on top of Huffman's Creek.
Immersive Amenities for
Your Stay
Prepare to be enchanted by the following amenities included in your stay at the ÖÖD Mirror House:
1. A Private Luxury Bedroom/Bathroom: Experience unparalleled comfort in our meticulously designed luxury bedroom and indulge in the privacy of your own bathroom. The floor to ceiling windows make this tiny cabin feel more grand than any place you have stayed. 32 Inch Roku TV, Starlink Internet, A/C, Heating, Luxury Robes, Toiletries, A Pick Your Own Pillow Bar, Plush Luxury Bedding, and so much more!
2. A private ÖÖD Mirror Sauna, Outdoor Bath, Outdoor Shower, Fire Pit, and Yoga Area: Relax and rejuvenate in our private outdoor sauna and immerse yourself in the serene ambiance of the surrounding nature. Unwind in the private massive outdoor bath, enjoy the peace of the forest under our tree shower head, and find your inner balance with a yoga session in the dedicated area. Enjoy our natural fire pit with the wood we provide from our own 11 acres! We will even give you some fire starters if you struggle any like the rest of us.
3. Access to our 1-Acre Fishing Pond: Enjoy the tranquility of fishing in our fishing pond, immersing yourself in the peaceful rhythm of nature.
4. Numerous Outdoor Activities, Games, and Cooking Stations: Embark on outdoor adventures, play games, and savor delicious meals prepared in our well-equipped cooking stations. We have a gas grill that is also a pizza oven (we provide gas), a charcoal grill (we do not provide charcoal), outdoor cooking utensils, prep cart, and more We provide all types of outdoor games to play and spaces to enjoy privately. Create memories that will last a lifetime.
5. 10 minutes from Sam Houston National Forest and Lake Livingston: Explore the wonders of Sam Houston National Forest, one of the four national forests in Texas, and indulge in water activities at Lake Livingston, the second-largest lake in the state.
6. Extreme Seclusion: Immerse yourself in a tranquil oasis away from the hustle and bustle of everyday life, surrounded by a breathtaking natural world.
7. Memory Foam Queen Bed: Rest comfortably on a luxurious foam bed, ensuring a peaceful night's sleep. We also can provide a bean bag that folds out into a full memory foam mattress with bedding for a 3rd guest! Just let us know if you will need this provided in the unit for your stay
8. Private Kitchenette/ Coffee Bar: Prepare your favorite meals or snacks in the convenience of your private kitchenette. We provide a 2 top electric burner, microwave, plates, utensils, cups, coffee, Keurig machine, electric kettle, tea bags, small half/half creamers, sugar, mini fridge, and more!
9. Pet-Friendly: We understand that pets are part of the family. Bring your furry friends along to enjoy the glamping experience with you.
10. The Perfect Getaway: Whether you're seeking a romantic escape, planning a girls' trip, organizing a yoga retreat, or simply yearning for a nature-inspired getaway, the Cameron Ranch Mirror House is the ideal destination.
We believe slowing down to remember the little joys in life are truly brought together with nature and the ones you care most about.
FAQ's
1) Do birds fly into it? No, there is a special UV film on it that humans can't see but birds can. They know not to fly into it when seeing the UV reflection
2) Is it pet friendly? Yes, 1-2 dogs max and please keep them off the bed.
3) Can you see in it at night? Yes, but it is fully secluded and has curtains as well.
As a family-owned and operated business, our mission is to create a space where you can disconnect from the chaos of daily life and reconnect with your loved ones. We believe in the power of nature to heal and rejuvenate. By slowing down and embracing the simple joys of life, we can find solace in the natural world and reconnect with our inner selves. To further our mission, we pledge a percentage of our profits to support mental health initiatives, honoring the memory of our beloved brother/son who battled mental health issues.
We strive for sustainability and have taken many steps towards a better planet such as compostable coffee pods, reusable clean water pitchers, low energy lighting and heating, and so much more.
So what are you waiting for? Join us on this incredible journey and be among the first to experience the magic of the OOD Mirror House. By booking your stay now, you not only secure your preferred dates but also contribute to our mission of promoting mental health awareness and supporting those in need.
We eagerly anticipate the opportunity to welcome you to the Mirror House, where we believe that nature and the company of loved ones can weave together unforgettable moments and offer solace in the beauty of the great outdoors.
You can book instantly and see pricing on this page.
For more information, feel free to contact us at [email protected] or visit our website at cameronranchglamping.com.
Private Dry sauna, Outdoor Bath and Shower
Lake, Near ocean, Resort , Rural
Air conditioning , Heating available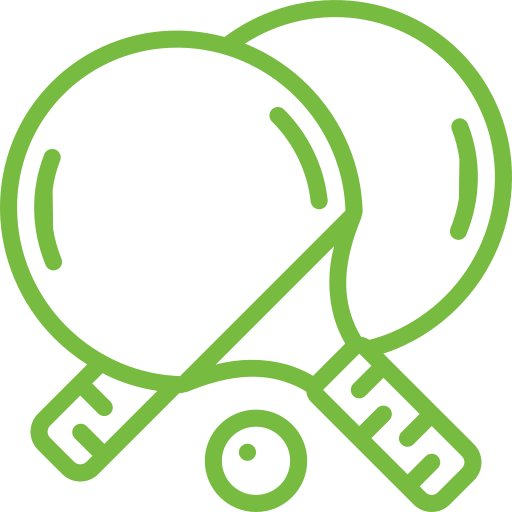 Roku TV, Games, Outdoor Games, Firepits, Record Player, etc.
Wireless Broadband Internet
Credit cards accepted, Accessible 24/7, Children welcome, Pets welcome, Smoking not allowed
Bed linen,  Hair dryer,  Essentials,  Shower,  Towel set, Bathtub
Carbon Monoxide Detector, Fire Extinguisher, First aid kit , Smoke Detector
Charcoal grill BBQ, Gas BBQ, Coffee machine, Cooking utensils, Grill, Kitchenette, Microwave, Refrigerator, Spices , Water purifier
Our rates may vary day-by-day. Please select a period to see the exact price for your stay.
Payment Schedule
50% due at time of booking.
Remaining balance due 14 days before arrival.
A 2 Night Minimum on Weekends.
Security deposit
A pre-authorization of $250 is held on 1 days before arrival and voided on 1 days after departure
Cancellation Policy
All paid prepayments are non-refundable.