Out Of This World Glamping Geo Dome
Out Of This World
Glamping Geo Dome
Welcome to our little slice of outer

space paradise!
Have you ever spent clear nights stargazing into the sky, wondering what it would be like to experience outer space? If so, strap yourself in for takeoff and get ready to check out this space/NASA-themed geodesic dome, nestled out in the middle of a lush and beautiful forest. This home away from home is guaranteed to provide peace, quiet, and an out-of-this-world encounter for everyone, all with a touch of elegant luxury.
In this stunning and secluded 426-square-foot Geo Dome, visitors will experience an otherworldly adventure! This luxury geodesic dome includes one spacious bedroom and bathroom, complete with all the extravagance that you'd expect in a first-class getaway.  Like no other Texas cabin you will stay in, our Geo Dome is sure to be the most immersed stay in nature you have ever had.
This is a unique bucket list experience unlike any other in the universe! You won't find anything like this anywhere else in the area and it is guaranteed to recharge your batteries.
This eccentric space-themed geo dome was designed with couples in mind, but it's also perfect for the solo traveler who's looking to take a trip from mother earth and relax in the vast unknown. Just like an astronaut taking their helmet off in space, your breath will be taken away the very moment you step foot inside this space-centric geo dome. The luxurious feel comes courtesy of a memory foam queen-sized mattress, plush cotton sheets, Starlink Wifi, luxury vinyl flooring, A/C/heating, & more!
The dazzling walk-in shower serves as the ultimate ending to a beautiful day exploring nature. In the morning, the small kitchenette is perfect for breakfast and coffee, or you can take your meal outdoors and use the available grills for that authentic camping experience.
The outdoor deck is a massive 200 square feet and features a stargazing hot tub, an outdoor pizza oven station, and an otherworldly view that overlooks the scenic nearby pond. While outside, visitors can also work on their golf game with a private putting green, relax by the fire pit, see the stars up close in the telescope area, take a trip down the walking trail, and much more, all within the area of your private dome. You literally get the whole place to yourself, creating the feeling like you're in outer space!
Oh, and don't worry about having 10 domes stacked on top of each other sharing all the facilities here, your experience will be private and enjoyable, allowing you to savor every moment at your pace and leisure.
When you're ready to journey out from your spacious geo dome, you'll find 10+ acres of forest to explore, complete with tall oak trees, singing birds, and a massive 3/4 acre stocked pond where all your stress will float away. Roast s'mores, play outdoor and indoor games, lounge around in the luxurious robes we provide, and enjoy an experience unlike any other on the planet.
Blast off to another dimension of curiosity, bliss, and total relaxation today!
We have optional additional packages available that provide all the ingredients needed and more to make your stay even better!
We can help you book Boat Tours, Fishing Tours, Jet Skis, Romantic Packages, Virtual Cooking Classes, Private Massesues, Birthday Packages, Golf Cart Rentals, and More! Email us to ask about adding a package or look for them when checking out.
We are here to make this one of the best experiences of your life, every step of the way. Please don't hesitate to reach out to us if you have any questions!
Book our Texas Ranch House at the Same time that sits on the opposite of the property that sleeps 8-10, is pet friendly (unlike the Geo Dome :(), kids rooms, game rooms, cowboy pools, and more! Let us know if interested in booking the Texas Ranch House and Out Of This World Geo Dome at the same time for a 15% discount.
There is a $250 refundable damage deposit to book this home. It is collected 1 day before arrival and will be released 1 day after departure if no damage (broken items, evidence of smoking, excessively dirty places and bedding, etc) is found after your stay. We also have partnered with Chek-In to provide ID verification services just like hotels use when collecting deposits and booking you in. Please fill out the email from Chek-In after booking through their secure processor.
Liability:
You understand that swimming, hiking, hot tubs and the use of kayaks is at your own risk and that special risks may be involved with swimming, hiking, hot tubs and using the kayaks. You accept full responsibility for any bodily injury arising from swimming, hiking, hot tubs and use of the kayaks and hold owner harmless. You understand there are potential dangers that swimming, hiking, hot tubs and the use of kayaks may present to children who are not carefully supervised, as well as the danger to any person swimming, hiking. hot tubs or using the kayaks if a person has health risks, or if a person swims, hikes or uses the kayaks while intoxicated or using any kind of drugs or medication, or while pregnant. You agree to be fully and solely responsible for any accidents you may incur. You understand the risks discussed above and agree that you will assume all responsibility for yourself and for the consequences of those in your party. You agree to waive any claim whatsoever against owner for accidents or claims arising from swimming, hiking, hot tubs or using the kayaks. All Airbnb Guests in your party acknowledge and agree that they have read and understand this waiver and they acknowledge that booking constitutes a binding and enforceable contract between Airbnb Guests and Airbnb Host.
Air conditioning , Heating available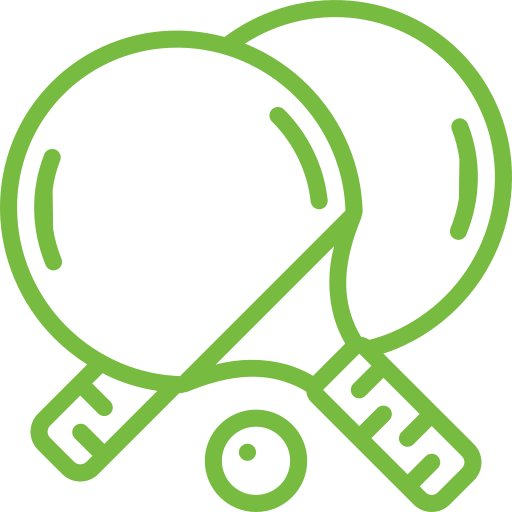 DVD-Player, Roku TV, Games, Outdoor Games, Record Player, Firepits, etc.
Wireless Broadband Internet
Bed linen,  Hair dryer,  Essentials,  Shower,  Towel set, Bathtub
Carbon Monoxide Detector, Fire Extinguisher, First aid kit , Smoke Detector
Credit cards accepted, Accessible 24/7, Children welcome, Pets welcome, Smoking not allowed
Charcoal grill BBQ, Gas BBQ, Coffee machine, Cooking utensils, Grill, Kitchenette, Microwave, Refrigerator, Spices , Water purifier
Our rates may vary day-by-day. Please select a period to see the exact price for your stay.
Payment Schedule
50% due at time of booking.
Remaining balance due 14 days before arrival.
A 2 Night Minimum on Weekends.
Security deposit
A pre-authorization of $250 is held on 1 days before arrival and voided on 1 days after departure
Cancellation Policy
All paid prepayments are non-refundable.